PPCU's cooperation with three universities in Peru
April 16, 2019
Prof. Szabolcs Szuromi, Rector of Pázmány Péter Catholic University (PPCU) visited Peru between 8th and 11th of April to strengthen cooperation between the Hungarian higher education institution and three Peruvian universities.
It was one year ago when Prof. Szuromi signed the agreements with the National University of San Marcos in Lima (founded in 1551), the University of Piura and the Catholic University of Trujillo (named after Pope Benedict XVI) about the cooperation in education and research, as well as student and staff mobility which created a key role for PPCU in Peruvian-Hungarian higher education relations.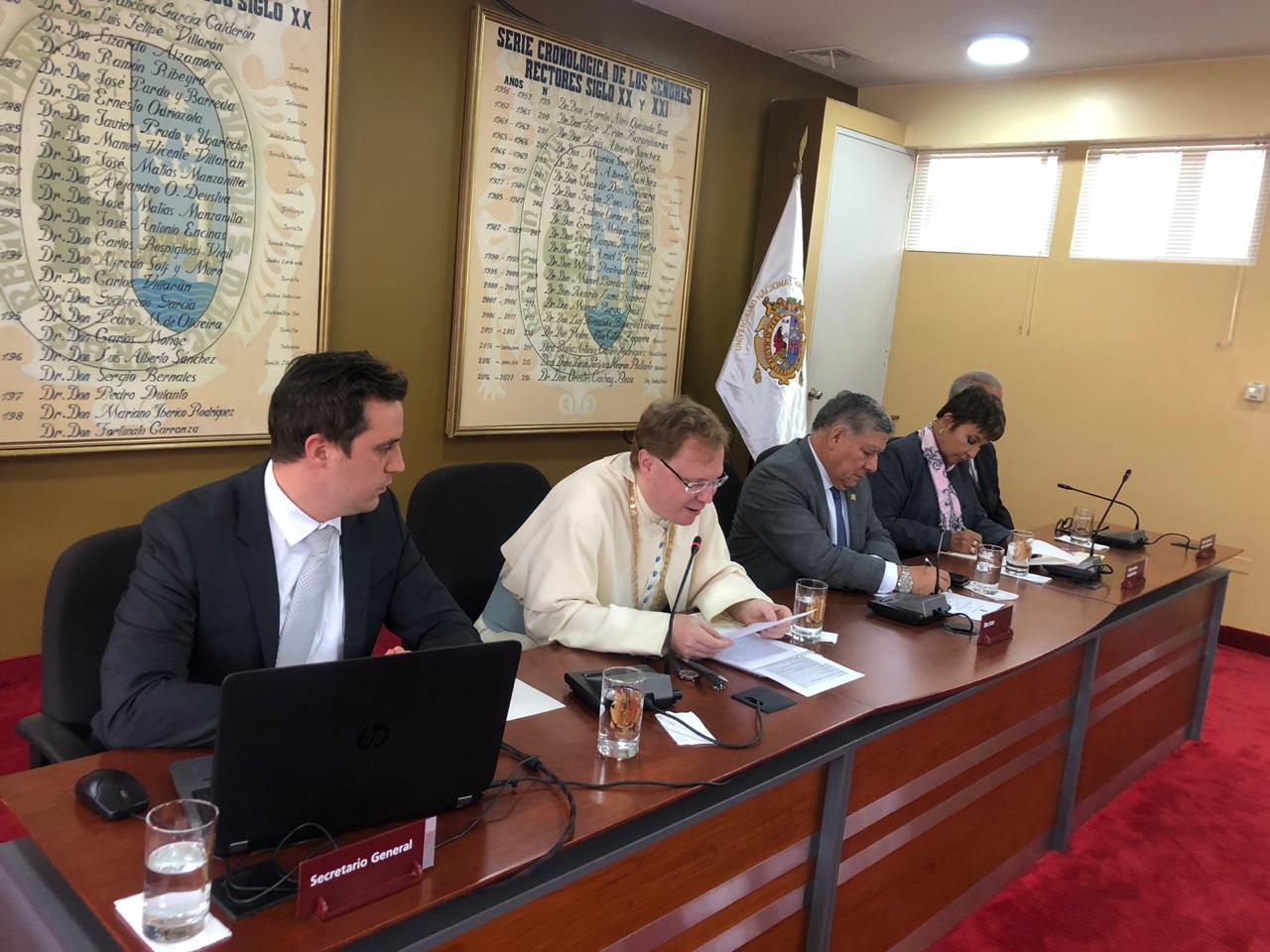 Prof. Szabolcs Szuromi finalized the launch of some specific education and research programs with the three universities listed between 8-11 April 2019 during his official visit to Peru. In recognition of his outstanding professional work for higher education in Peru, Prof. Szuromi was awarded the medal of the University of Piura; while at the National University of San Marcos and at the Catholic University of Trujillo he was appointed as visiting professor.
The areas and programs of cooperation that have been finalized in the field of humanities, law, engineering and information sciences, as well as in Catholic theology will help both PPCU and the three Peruvian universities advance in international rankings. As part of his official program, the Rector of PPCU opened the academic year of the Catholic University of Trujillo after the concelebrated mass with Rector Juan José Lydon McHugh. Following the event Prof. Szuromi met Bishop Timoteo Solórzano Rojas (Auxiliary Bishop of Trujillo, Peru) and besides discussing the joint scientific collaboration conferred on the unique mission of the Catholic higher education for the training of the new generation, the authentic teaching about the Catholic family, and the credible instruction of Christian social teaching.