PPCU's Rector talks in South Korea
May 2, 2018
Fostering our South Korean relations
As part of his official visit in South Korea from 22 to 27 April 2018 Prof. Szabolcs Szuromi has held detailed discussions with the leadership of both the Catholic University of Korea (CUK) and Seoul National University of Science and Technology (SeoulTech).
The involved Parties reviewed the specific possibilities of cooperation regarding scientific, educational, research activities, as well as student and teacher mobility; scientific symposia and summer universities between the Hungarian and each Korean institutions.
Prof. Szuromi and Dr. Luke Jongchul Won (Rector, CUK) has conversed every day in relations of mobility, dual diplomas, joint research and conference organizing between the two Catholic universities covering the full range of scientific activities of the two institutions. They agreed that the first step would be the commencement of student mobility in the next academic year. The collaboration was also broadened with the involvement of the Faculty of Theology, which inclusion was solidified by the block lectures held by the Rector of PPCU at CUK's Institute of Canon Law, and the sermon presented by Prof. Szuromi as well to the 206 pupils of the Archbishop Seminary related to CUK about the ability of becoming a priest.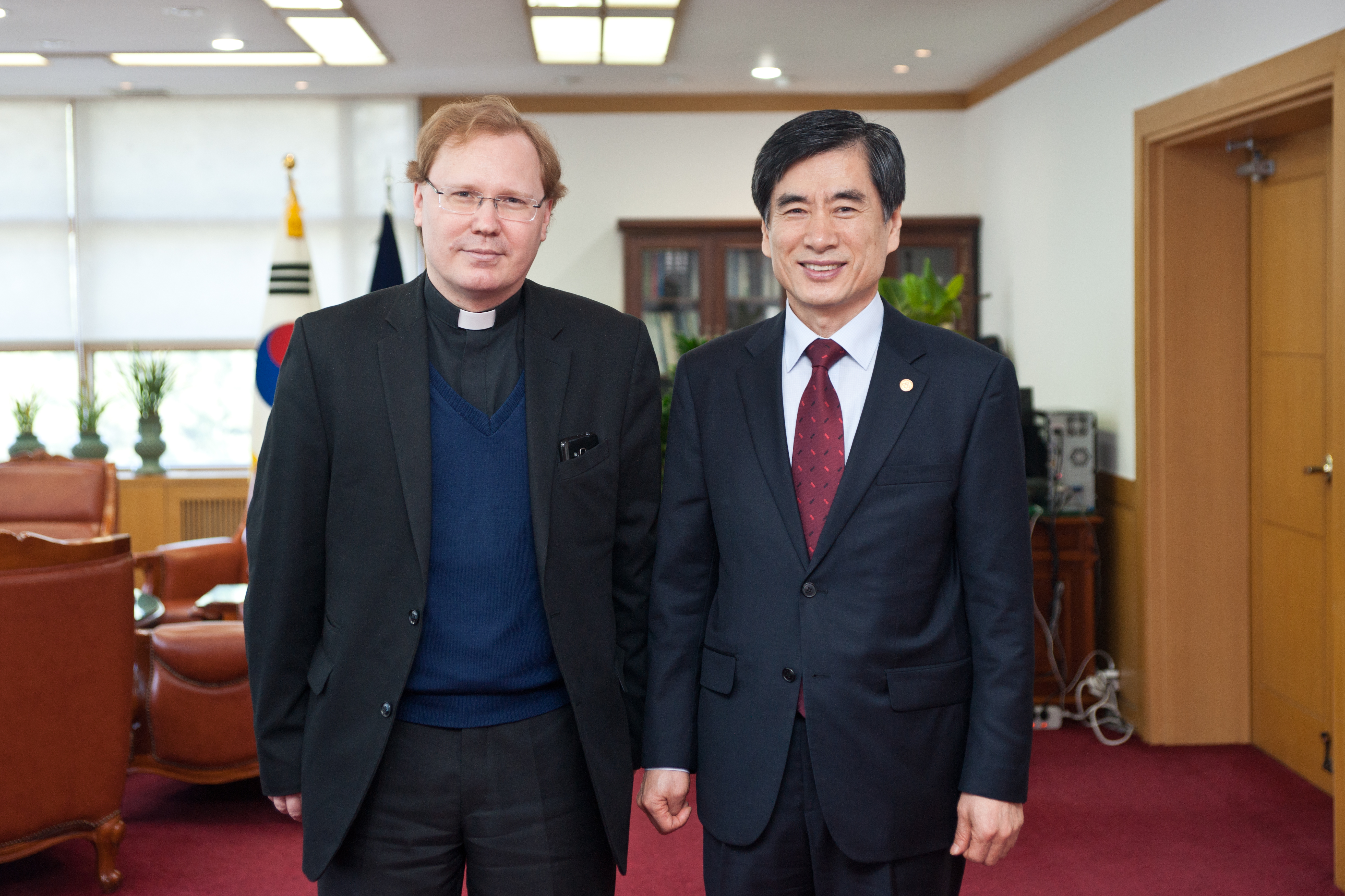 PPCU's Rector has also consulted in detail with Dr. Jongho Kim, the Rector of SeoulTech about the - primarily interdisciplinary and multidisciplinary - research and education in the master cycle of the technical and natural sciences, in which the two institutions can strengthen each other in the future, including the issuing of dual diploma and the mutual moderation of doctoral topics.
PPCU students already have the opportunity to attend SeoulTech's traditional summer training program this year.