Academic Databases
Ask your librarian or check the website of a database about the legitimate use!
Our university subscribes to several several foreign and domestic databases under the EISZ (Electronic Information Service) national program, and also provides access to a number of other content services relevant to the specializations of the faculties. Our A to Z list provides information about the databases that are currently available. As for the technical access please see our Guide at the bottom of this page! 
On this page you'll find links to services and resources you need to help you with learning and research. For specific content you may want to check the library of your (or the other three) faculty as well. They have disciplinary collections and professional staff who are committed to helping you find and use all the information you need for your study. The PPCU also has a partnership with Eötvös Loránd University (ELTE) that allows our students to use the library of ELTE as well.
Nice to try: EDS search (it searches most of the subscribed foreign databases, indexing many open access services as well):
  Keywords (author, title, subject):
 Tip: When using EDS remotely, prior to running the search log in (possibly in a separate browser window) to your personal account of another provider (e.g. university mail system, G-Scholar) that is able to communicate the identification.
---
Subscribed e-Resources - A to Z list of Licensed Services
Please note that the use of these services is governed by the relevant license conditions. Systematic downloads of articles or any other data are prohibited and violate licensing agreements.
News
Typotex Interkönyv (Trial period till 30th April 2019)
Proquest (Trial period till 23rd May 2019)
Brill (Trial period till 3rd May 2019 to all journals of Brill, not altering the existing subscription)
Databases
There may be interruptions in access to services (and in the integration of meta-search) that are not yet activated in 2019. Databases allow you to search the content of scholarly journals, magazines and other materials. 
Citation index
Books (online)
Akadémiai Kiadó: Dictionaries, handbooks
Arcanum Digitális Tudománytár Plusz (ADT+) (textbooks in Hungarian)
MERSZ (textbooks, handbooks in Hungarian)
Oxford Handbooks - Philosophy
Szaktárs (handbooks in Hungarian from the publishers L'Harmattan Kiadó and Osiris Kiadó) 
Audiovisual databases
NAVA (National Audiovisual Archive - television programmes)
Oxford Music Online - Grove Music
Petrucci Music Library
SOA: Shoah Foundation - Institution for Visual History and Education
---
Full-Text Collection of all ACM (Association for Computing Machinery) publications, including journals, conference proceedings, technical magazines, newsletters and books.
Collection of curated and hosted full-text publications from select publishers.
The ACM Guide to Computing Literature, a comprehensive bibliographic database focused exclusively on the field of computing.
Fields: Computing and Information Technology (artificial intelligence, computational linguistics, computer networks, programming, programming languages, computer graphics, computer simulation, software development, human-computer interaction). Fields of application related to the IT sectors (e.g.: life sciences, law, language technology, digital arts, IT ethics, etc.)
Coverage: 1950-
Status: Activated for 2018 (EISZ)
Off-campus access: read the detailed guideline: ACM Remote Access
---
Multidisciplinary indexing service, providing bibliographic information and partly full-text journal articles for several disciplines. Articles in the most important journals can be downloaded in full text, with a few months delay for some titles.
Status: Activated for 2019 - EISZ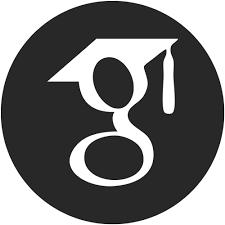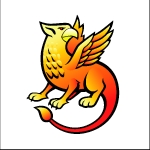 ---
Founded in 1828, the provider belongs to the most significant academic publishers on Central-Europe. It offers multiple content service on different platforms. User interfaces and metadata are usually available free, access to full text is restricted to institutional use.
Collections:
1. Journals Online – Core Collection + Medical collection
Core journal collection offers a wide range of high-quality, peer-reviewed journals issued in Hungary and supported by the Hungarian Academy of Sciences and/or other scholarly associations. List of the full text journals
Also worth to have a look at NOTA, a portal searching in hungarian medical content plus PubMed as well.
2. MERSZ (Magyar Elektronikus Referenszművek)
Multidisciplinary collection of online books – only online reading.
Titles
3. References – Dictionaries and other academic reference sources
Dictionaries Hungarian - English, - German, - French, - Dutch, - Italian, - Russian. - Spanish, - Latin, - Swedish, plus monolingual and multilingual technical dictionaries. Use from a browser or as an add-on, also available from mobile devices. 
Status: Activated for 2019 - EISZ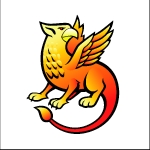 ---
Digitized scientific and cultural content from Hungary: newpapers, journals, manuals, lexicons, historical and other works.
Status: Activated for 2019 - EISZ
Titles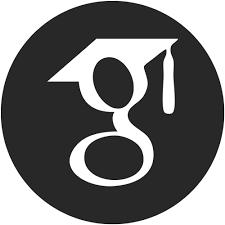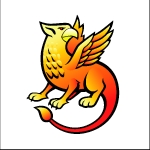 ---
Produced by the American Theological Library Association, ATLA Religion Database with ATLAS combines the premier index to journal articles, book reviews, and collections of essays in all fields of religion with ATLA's online collection of major religion and theology journals.
Fields: Religion, Theology. Full-text journal articles and reviews are selected for inclusion by leading religion scholars.
Coverage: 450 journals dating back to 1908 with indexing for some journal titles extending back into the 19th century.
List of the full text journals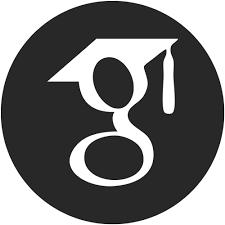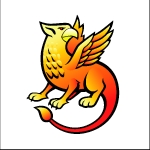 Status: Activated for 2019 - EISZ
---
International Law & Human Rights Journal Collection (~65 journals)
Jacoby Online - a collection of ancient Greek historic texts that were lost, except for fragments (citations, extracts and summaries) found in other sources
Brill Online Library Full text access to all journals of Brill between 2016-2018 (2017-2018 with some titles) till 3rd May 2019. The trial period has no effect on the existing subscripitions on Law and Jacoby Online

Status: Activated for 2019 - EISZ (although there are problems with some IP-s)
---
Cambridge Core provides access to unique, scholarly content with peer-reviewed academic journals.
Fields: Humanities and Social Sciences
Coverage: Back and current issues. List of the full text journals
Status: Activated for 2019 - EISZ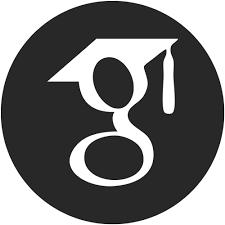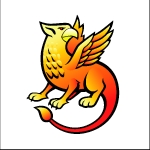 ---
Scholarly journals on Social Sciences & Humanities, including Arts, Asian and Pacific Stuides, Classical and Ancient Near Eastern Studies Cultural Studies, History, Islamic Studies, Jewish Studies, Law, Library and Information Science, Book Studies, Linguistics and Semiotics, Literary Studies, Modern Languages, Music, Philosophy, Social Sciences, Theology and Religion.
Status: Activated for 2019 - EISZ
---
Collection of German core academic journals digitized retrospectively. Current content is somewhat delayed. Part of the content is open access, entitled users have full access to all the journals.
Fields: humanities, social sciences, arts, law, economics, nature and life sciences.
Status: PPCU acquisition for 2018 (onward). Fitted to the EDS meta-search.
---
Ebsco provides full text and/or bibliographic data for journal articles of numerous fields in several databases:
Academic Search Complete
Atla Religion Database with AtlaSerials Plus
Green File
Legal Source
Library, Information Science & Technology Abstracts
Medline Complete
Philosopher's Index with Full Text
PsycArticles
The EBSCO Journal Subscripition (EJS) and the Smartlink function provides passage and links among the particular databases. In addition to the collections themselves the journals ordered by the university individually are also indexed and thus are easier to access. At the list of articles links lead to the specific publishing platforms, where (in case the journal is subscribed) the full text can be downloaded.
Status: Activated for 2019 - EISZ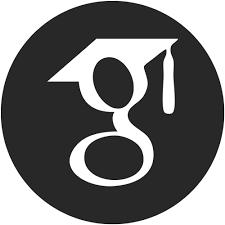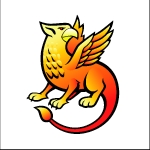 One-stop, intelligent search interface (see the top of this page) for most (but not all!) subscribed databases and many other scientific resources. Filter for PPCU-availability: "Available in Library Collection". New service from 2018 onward, the settings are in progress.
At present it doesn't index the following:
Online services of Akadémiai Kiadó
Arcanum Digitális Tudománytár
NAVA
---
Law and law-related periodicals (mainly from American origin); reports, works of legal classics, low collections, constitutions, Index to Foreign Legal Periodicals, World Treaty Library etc.
Fields: Law, Political Studies
Coverage: journals - from the first issue published until the most-currently published issues allowed (based on the contracts with the publishers).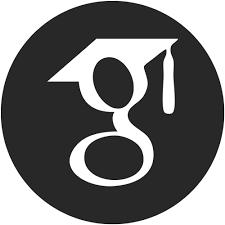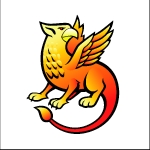 ---
Digitized journals, back runs of core scholarly journals in the arts, humanities, and social sciences, some dating as far back as the 1600s. Beyond licenced collections JSTOR provides free access to hundreds of thousands of articles in the public domain (Early Journal Content).
Fields: Humanities and Social Sciences
Coverage: Back issues with "moving wall". A moving wall is a set period of time (usually three to five years) between a journal issue's publication date and its availability as archival content on JSTOR. The moving wall for each journal is set by the publisher to define the portion of its publication history constituting its archive. List of the full text journals
Collections:
JSTOR Essential (Arts & Sciences I-VIII)
Arts & Sciences XI, XII, XIII, Language & Literature, Ireland, Music
Journal title list for each collection.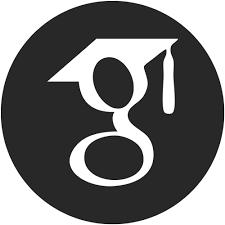 ---
Legal Source provides full-text coverage of the world's most respected scholarly law journals, it focuses on information on current issues, studies and trends in the legal world. The collection includes over 1,200 full-text journals, including book reviews and case citations as well.
Fields: Law and legal topics, such as Criminal Justice, International Law, Federal Law, Organized Crime, Medical Law, Labor & Human Resource Law, Ethics, the Environment.
User interface, metadata: Restricted
Full text access: Restricted to institutional subscription.
Coverage: Current and back issues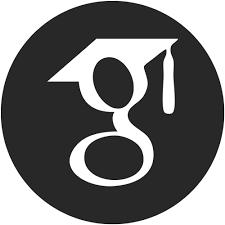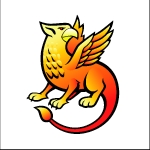 ---
MEDLINE is the U.S. National Library of Medicine premier bibliographic database that contains more than 25 million references to journal articles in life sciences with a concentration on biomedicine. A distinctive feature of MEDLINE is that the records are indexed with NLM Medical Subject Headings (MeSH). Thanks to the EBSCO SmartLinking feature, MEDLINE users can use the direct links of the 1650+ full-text journals available in the Academic Search Complete database and the 400+ full-text journals available in the Heath Source: Nursing / Academic Edition database through the EBSCOhost search system. So some of the journals can be read in full text, but downloading the current numbers is usually delayed. It also contains much psychology-related literature, which makes it wortwhile to PPCU students and teachers.
Coverage: it includes literature published from 1966 to present, and selected coverage of literature prior to that period.
Status: Activated for 2019 - EISZ (most of the full text only available from the IP-range of the Mikszath tér building)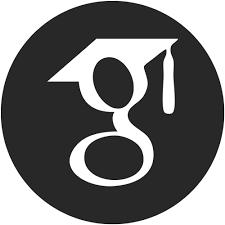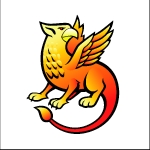 ---
Modern Language Association International Bibliography + Literature Resource Centre full text content. Up-to-date bibliographic and biographical information, overviews, full-text literary criticism and reviews. (Not available from 2019: The optional MLA International Bibliography module adds citations for hundreds of thousands of books, articles and dissertations from 1926 to the present, linked to full text where available.)
Fields: Linguistics, Literature, Culture, Film and Media Studies
Coverage: back and current information
• Artemis Literary Sources interface
Guide to CASA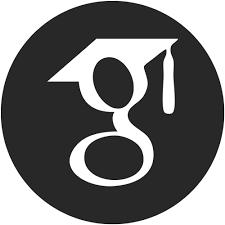 ---
Digital humanities and social science content for the scholarly community. Full-text versions of high quality, peer-reviewed scholarly journals from many of the world's leading university presses and scholarly societies.
Fields: Humanities and Social Sciences

Coverage: back and current issues; journals of the core collections
Status: Activated for 2019 - EISZ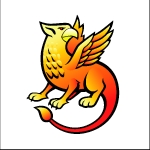 ---
Nature
Publisher: Nature Publishing Group (Springer Nature)
Fields: All disciplines, highlighted, outstanding research publications.
Coverage: Nature and additional two journals: Nature Reviews Neuroscience, Nature Neuroscience
User interface, metadata: Publicly available
Full text access: Research articles are restricted to institutional access
Access via
• On-Campus http://www.nature.com/index.html 
---
Current and comprehensive bibliographic database covering scholarly research in all major fields of philosophy. Produced by Philosopher's Information Center. It is considered to be the most thorough index of journal literature on the subject, features abstracts, bibliographic data of books, including contributions to anthologies and book reviews.
Coverage: Current and back indexed data with full text articles. Research published since 1940.
Fields: Philosophy
User interface, metadata: Restricted
Full text access: Restricted to institutional subscription.
Access via
• On-Campus http://search.ebscohost.com/ 
• Off-Campus: Shibboleth (Sign in >> Log In Via Your Institution >> HREF >> ...)
---
 Trial period up until 23rd May 2019 from the premises of PPCU. Some Proquest databases are available through the year by our partner library at ELTE.
ProQuest One Academic + Periodicals Archive Online
Early English Books Online
Congressional papers
Parliamentary papers
---
<Abstracting/indexing source with full texts, peer-reviewed scholarly and scientific articles in psychology. Publisher: American Psychological Association (APA).
Coverage: Coverage spans 1894 to the present and nearly all APA journals go back to Volume 1, Issue 1.

Fields: Psychology
Access via
• On-Campus http://search.ebscohost.com/ 
• Off-Campus: Shibboleth (Sign in >> Log In Via Your Institution >> HREF >> ...)
---
Fields: Humanities and Social Sciences
Status: Activated for 2019 - EISZ
---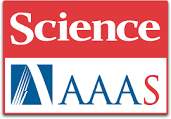 Description: Free and subscribed family of journals "publish the very best in research across the sciences, with articles that consistently rank among the most cited in the world." Provider is the American Association for the Advancement of Science (AAAS), the world's oldest and largest general science organization. "A voice for science and scientists everywhere, AAAS fulfills its mission to "advance science and serve society" by communicating the value of science to the public, helping governments formulate science policy, promoting advancements in science education and diversity, and helping scientists develop their careers." (Science, website)
Fields: All disciplines
User interface, metadata: Publicly available
Full text access: Some collections are restricted, other ones are free accessible – see below

Subscribed content:
Science: 1997- current issue
Science Classic: 1880-1996
Science Express
ScienceNOW
Science Signaling. Personalization features require individual free registration.
Science of Aging Knowledge Environment Archive
Science Translational Medicine

Free access to:
Science, Science Classic, Science Signaling, SAGE KE Table of Contents of current issues and back issues
Science, Science Classic, Science Signaling, SAGE KE, abstracts and summaries
ScienceCareers.org
ScienceNOW - stories published within the past four weeks
---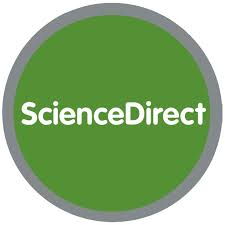 Description: Elsevier's subscription-based platform of peer-reviewed scholarly literature, which contains electronic books and journals. Its strengths are coverage in health sciences, medicine, engineering, and technology, otherwise it offers selective full-text coverage of scholarly journals in psychology, linguistics as well as other disciplines in social sciences & humanities.
Coverage: Current and back-files. List of full-text titles see from this page >> Electronic Holdings Reports and Backfiles (1994 and backwards)
Fields: All disciplines
User interface, metadata: Publicly available
Full text access: based on institutional subscription, Elsevier's journals and basic book collection
Access via
• On-Campus http://www.sciencedirect.com/ 
• Off-Campus: Shibboleth (Sign in >> Other institution login>> ...)
---
Description: Abstract and citation database of peer-reviewed literature and quality web sources with smart tools to track, analyze and visualize research from Elsevier. It offers a comprehensive overview of international research output in the fields of science, technology, medicine, social sciences, and arts and humanities.
Coverage: References of articles published since 1996. Pre-1996 records captured without references go back as far as 1823. Scopus covers also high-quality web sources, including patent records from five patent offices.

Fields: All disciplines
User interface, metadata: Restricted
Data access: Based on institutional subscription
Access via
• On-Campus https://www.scopus.com/ 
• Off-Campus: Shibboleth (Sign in >> Other institution login>> ...)
---
SpringerLink is a full-text journal and e-book service. PPCU is a subscriber of Academic and research journals in many fields.
Fields: All disciplines, e.g. Law, Computer Science, Psychology and Behavioral Sciences, Humanities and Social Sciences, Natural Sciences.
Coverage: Full text articles from 1997 to present for journal articles. Dates may vary for e-books.
Titles (after merging)
Status: Activated for 2019 - EISZ
Springer Link is available remotely (using Shibboleth), Nature publications are only available from the IP range of the university.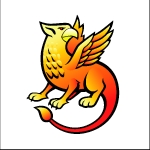 ---
Handbooks in Hungarian from the Association of Professional Publishers: Attraktor Kiadó, L'Harmattan Kiadó, Kortárs Kiadó, Kronosz Kiadó, Mentor Könyvek Kiadó, Napvilág Kiadó, Osiris Kiadó, Szaktudás Kiadó Ház. The PPCU has subscribed to the books of L'Harmattan Kiadó and Osiris Kiadó.
Status: Activated for 2019 - EISZ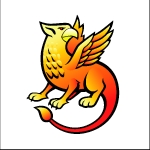 ---
You can reach a specific collection of high quality peer-reviewed international e-journals. Taylor & Francis is committed to supporting new research areas by launching journals in developing fields. As a subscriber to any of the Taylor & Francis Libraries, the PPCU is eligible to receive a free trial to all new launch content in journals publishing in Volumes 1 and 2. View the Excel or PDF title lists.
Fields: Politics, International Relations & Area Studies (excel version), Humanities (excel version)
Coverage: Current and back issues of 114 journals. List of available titles (or see at LibSite)
Status: Activated for 2018 - EISZ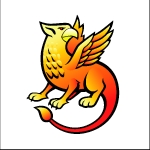 ---
Trial period up until 30. April 2019
Informative e-books, university or college textbooks on literature, mathematics, technical science, art, medicine, social sciences, natural science, basically in Hungarian (some titles in English). Available through 2019 at our partner library at ELTE
---
About 1500 journals of the core collections are available that are highly respected and widely read - two thirds of them have an impact factor.
Fields: technical sciences, life sciences, natural sciences, bionics, other interdisciplinary sectors, humanities and social sciences, law, political science, psychology
Status: Activated for 2019 - EISZ
Publication: Open Access (2019-2020)
---
Web of Science, now maintained by Clarivate Analytics, provides you access to reliable, integrated, multidisciplinary research connected through linked content citation metrics from multiple sources within a single interface. Web of Science adheres to a strict evaluation process, it offers only the most influential Academic sources.
Fields: All international disciplines, mainly empirical fields, in smaller part social sciences and humanities.
Coverage: Indexes, abstracts and citations, metric analysis.
User interface, metadata: Restricted
Data access: University network
Access via
• On-Campus https://www.webofknowledge.com/ 
---
Hungaricana On-Campus e-resources
Arcanum Digitheca (ADT+) – Arcanum Digitális Tudománytár Plusz (ADT+)
Description: A large Hungarian database of digitized journals, encyclopedias, newspapers and known series published in Hungary. It provides access to a wide range of books, reference works and journal articles on history, hungarology, and other areas. Digitized journals are available backward. You can check content by volume, issue and exact page.
User interface, metadata: Publicly available
Full text access: Restricted, subscription based, on-campus full access
Access via
• On-Campus http://adtplus.arcanum.hu/ 
---
NAVA (National Audiovisual Archive of Hungary) was starting on 1st January 2006, it constitutes the legal deposit archive of the Hungarian national broadcasters. Its scope of collection comprises the programs of the national broadcasters produced in or relating to Hungary. In addition, NAVA also maintain special collections by accepting any other audiovisual content facilitating the preservation of audiovisual content as part of the cultural heritage.
As a special feature, NAVA provides on-line access to its collection within the framework regulated by law: the database of its archives can be freely searched and the programs can be viewed in full at the so-called NAVA-points (terminals in libraries, schools etc.) Some special collections you can reach free.
User interface, metadata: Publicly available
Full text access: Restricted, based on institutional registration
Access via
• On-Campus http://nava.hu/ 
---
---
---
Guide
How can you access the content?
To enter a specific database use the links on this list.
a) On-Campus: Full text access of all databases is available from the IP-range of the university (i.e., within the PPCU network, on all premises of the university). The services are also accessible on private mobile devices, the device must be connected to the institutional network (e.g., via ethernet (ad.ppke.hu) or wifi (Eduroam)).
b)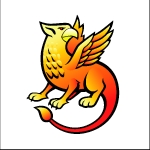 via Shibboleth identification: In order to ensure remote access for the users, sevaral suppliers joined the Hungarian EdulD Federation. The possibility of using your Shibboleth credentials (the same that you use to Zimbra) is indicated by the Shibboleth icon (EduId login) on this page. On the page of the content provider you have to search for "Log in via Shibboleth" or "Sign in", then (optional step: "Select your region" = Hungarian EduId.hu Federation (or Hungarian Research and Educational Federation - HREF)) "Select your institution" = Pazmany Peter Catholic University or Pázmány Péter Katolikus Egyetem. Note that if you are signed in to Zimbra, you don't have to give your personal credentials again.
 c) via Campus Activated Subscriber Access (CASA): Follow the description on the given site. The most common solutions are:
Profile created in the specific database (e.g.: ACM Digital Library)
Through an external provider (e.g.: Google or Microsoft): Assigning institutional access rights to your account (e.g.: EBSCO, JSTOR, LRC)
In both cases usually you need the following steps:

First time or on renewal: Connect to the site via the network of the university (ethernet or wifi) + either enter with your user profile on the site (if applicable) or connect to your external provider. (Thus linking your Google/Microsoft Account and the Subscribed Service must be done within the institution's IP address range.) This way the technical details of the access rights are logged in the user account.
During the next 3-12 months the database can be used anywhere just the same way as in the institution, provided that you log in either to your database-specific account or to the external provider's account.
---
Terms of use
Database licenses allow students, faculty members and researchers affiliated with the institution to download content that is currently required for individual studies or research or education. Downloading a larger amount of content for other purposes or systematic downloading is not allowed neither in case of trial access nor in case of regularly subscribed services. We ask our users to find out about the terms and conditions of use on the webpages of the databases or to ask the librarians, and to pursue their research acknowledging the license terms!
---